Clan Pompey News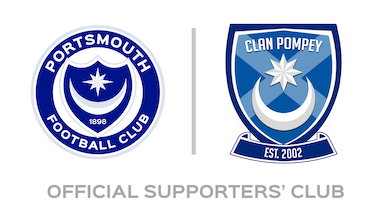 Supporters Trust
Fans help required more than ever - 26/01/12
Clan Pompey is proud to support our friends at the Portsmouth Supporters Trust initiative. Please visit their website to register your important support. Click here - Portsmouth Trust
"The fans of Portsmouth Football Club have always been Pompey's 12th man. It's time for Pompey fans all over the world to stand together and show our support for the club as it faces yet another crisis.
But this time, the Club needs more than just loyal support from the stands. It needs to look at a different model of ownership, with meaningful supporter involvement and dialogue, allowing those who care about the club the most - the fans- to help safeguard the club's future and play a real role in running and developing the football club.
It's time to show the strength of our commitment to the football club we love. The names and faces on this site have signed up to support a new way forward for Pompey. Make your voice heard - and make it matter.
If you believe that fans should have a significant role in Portsmouth Football Club, and ensure the football club represents the best of our proud City, then please register and show your support."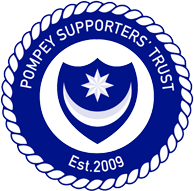 Play up Pompey!