Clan Pompey News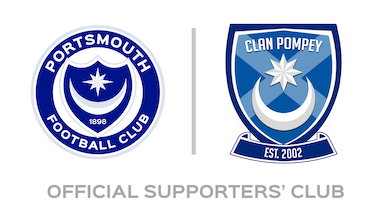 Match Of the Day 2 - 2006
In 2006, Clan Pompey became the subject of Match of the Day 2.
It followed one of our members Ken Wilson as he travelled from his Home Town in The North of Scotland to Fratton Park.
Click below to watch the 10 minute You Tube Video of his and the Clans travel on a cold November weekend.
Clan Pompey MOTD 2(Click here)

Play up Pompey!